Dancing is a social event that we all enjoy, and it is all our duty to maintain a respectful & pleasant atmosphere at all the events we attend.
Please take a moment to read some select links that will help you navigate both the dance floor and the intricacies of interpersonal dynamics at a social event, e.g. asking for/accepting a dance, expected decorum etc.
Socially Yours: Social Dance Etiquette
DANCE ETIQUETTE ACCORDING TO BEISWENGER
General ballroom and nightclub
Argentine Tango
Milongas have their own unique characteristics, please be sure to check out the following links to find out more about them!
Dancer's Compass: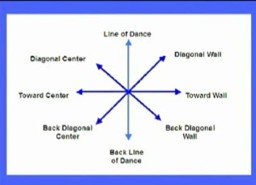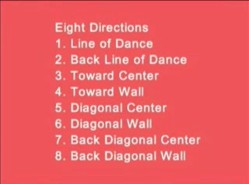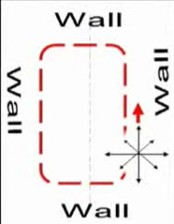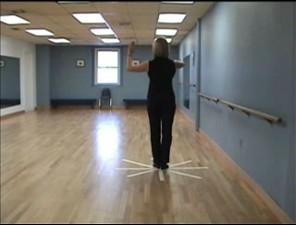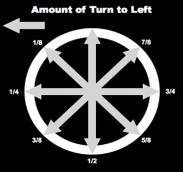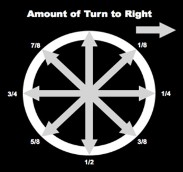 Foot Positions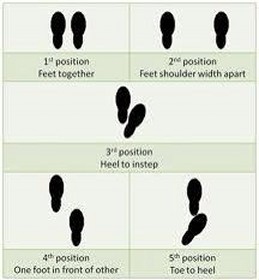 Also see Beyond Dance Etiquette: Success and Enjoyment in Social Dancing
May I Have This Dance? Dance Etiquette
Dance etiquette - Wikipedia, the free encyclopedia
Dance Etiquette - Swing
Practical Etiquette Tips - Swing - Gotta Dance!
Just Dance Ballroom :: Dance Etiquette
Cydeas: Simple Rules of Ballroom Dance Etiquette
Dance Etiquette ... Straight Up!
A Practical eBook for Newbie Dancers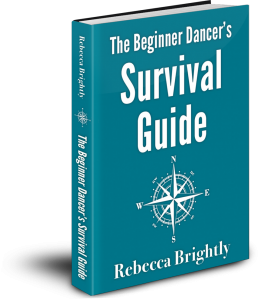 This handbook is designed to get you through your first 1-3 years of partner dancing.
It covers:
Surviving your first dance class, social dance, and more
Avoiding common social blunders when you go out dancing
Dealing with shyness and social anxiety
The essential skills you must develop to become a competent dancer
"The Beginner Dancer's Survival Guide" (115 pages) is a compilation of my 14 best newbie-centered blog posts, plus 6 new essays. Each essay has been revised and reformatted for your reading pleasure. Throughout the book, you'll also find:
Helpful advice from my blog readers
Action steps, tips, and checklists
Thought-provoking questions to ponder
Lots of down-home wisdom and embarrassing vignettes from your author
This book is written especially for partner dance newbies in their first year of dancing.
More experienced dancers may find it helpful, however!
Click here to view more details on The Beginner Dancer's Survival Guide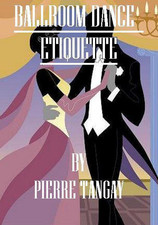 Ballroom Dance Etiquette
by Pierre Tangay
Ballroom Dance Etiquette is a set of guidelines that help us navigate the social dimensions of dancing.

So, why do we care about dance etiquette?

Because, it makes the difference between having a happy or unhappy dancing experience, the difference between people wanting or not wanting to dance with you!

One of the beautiful aspects of ballroom and Latin dancing is the way the dancers follow the unwritten rules of etiquette.
If you're brand new to ballroom or Latin dancing, you may not be aware of so many rules even exist.

Whatever your motivation for wanting to learn Ballroom Dance Etiquette, this book serve as your guide.

Full of useful advice and written in a laid-back, friendly style, Ballroom Dance Etiquette has all the tools you need to learn the inside-out of etiquette and many others relevant topics apply to the ballroom and latin dance fascinating hobby.

You'll learn how to:

BENEFITS THROUGH DANCE
SUCCESS and ENJOYMENT IN SOCIAL DANCING
BECOME A GOOD LEADER
BECOME A GOOD FOLLOWER
ATTRACT WOMEN TO DANCE WITH YOU
ATTRACT MEN TO DANCE WITH YOU
BECOMING A POPULAR DANCER
DANCING, ROMANCE and EXPECTATIONS
SHOES, CLOTHING and ACCESSORY

and many others relevant topic.

Give yourself the gift of knowledge you can enjoy.
Put MORE fun in your life!

This book will help you. Let's go dance!
Dance Better: How to rapidly improve your social dance ability through attribute development
By Clint Steele
When you learn social dance - especially as an adult - mastery can sometimes be allusive. The best way to increase your ability in social dance, swing, waltz, salsa etc. is by developing key attributes that are common to good dancers. These include physicality, confidence, musicality and leaning techniques for dance.

Once you master each of these attributes, you will automatically learn dance faster and dance better. Your lessons will be productive and your dancing will be free of frustration.

This e-book shares with you specific exercises and techniques that enable you to develop each attribute. It is short and to the point. In a short period you will know how to improve your movement, improve your timing and dance confidently in any situation. If you're a teacher, then you will also know how to get the most from your students and have them progress faster.

Imagine being free of those frustrations you are experiencing with your social dance at the moment. This e-book can show you how to be achieve this. If you're looking quickly enhance your dance ability, then this book is just what you need.