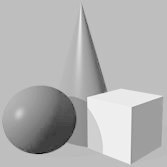 Ballroom Dancing has become popular again, thanks to the Dancing With The Stars television show.
Ballroom Dancing is a great way for people of all ages to get in shape and stay fit.
Dancing has many positive health benefits and is a wonderful activity that will benefit your mind, body, and spirit. Dancing will improve your health and fitness, mental acuity, and social connections. Dancing is a great social activity and studies have shown that socializing and dancing with friends can contribute to high self-esteem, increased self-confidence and a more positive outlook. Dancing reduces stress and tension, so over time one can feel an overall sense of well-being.
Dancing isn't just about the steps and music; it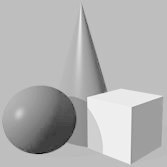 's a perfect combination of physical activity, social interaction, and mental stimulation. Dancing enhances your life in so many ways.
Ballroom Dance Benefits

As a form of exercise, ballroom dance has been proven to help dancers in many ways, to include: sustained weight loss, added muscle tone, strengthened immunity, improved posture, increased flexibility, enhanced libido. Not only does dancing help in these areas, but it can also ward off life-altering and life-threatening diseases like cardiovascular disease, diabetes, and dementia. Ballroom dancing can even help a dancer expand their social circle, while helping curb anxiety and depression!
Ballroom dancing can significantly reduce the risk of health conditions, such as heart disease, high blood pressure, and weight gain. Ballroom dancing will strengthen the core muscles, improving your posture, helping your back, and preventing future injuries. Strong core muscles, which run the whole length of the torso, will add strength and stability to the spine and pelvis. These muscles provide a solid foundation for movement in all the Ballroom and Latin styles of dance, such as changing direction, shifting weight, and all other type of floor craft. While dancing, lungs receive plenty of oxygen, which will make the heart work more efficiently. Dancing also tones the body and reduces the regular aches and pains that people might feel as they get older!
The Benefits of Ballroom Dancing
Health – Improve your health and fitness by exercising without "working out". Burn calories with low-impact aerobic movements.
Physical – Reduce stress, improve balance, mobility, flexibility and coordination, increased strength & stamina, muscle toning
Mental – Enhance memory, alertness, awareness, focus, concentration and exercise your brain
Social – Feel more confident, improve attitude, increased sense of well-being & more positive outlook, & build social connections